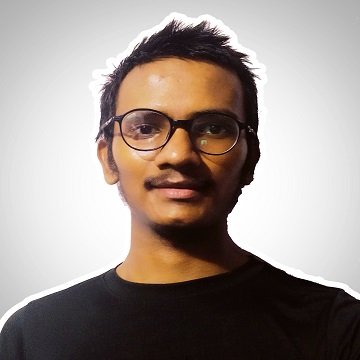 {Amey Band}
Software Engineer
©2020 All rights reserved.
Amey Band
Data Science Practitioner
Extremely motivated towards converting business requirements into technical solutions. Strong in design and integration with intuitive problem-solving skills. Experienced in the complete product development lifecycle of software applications. A fast learner focusing on end-to-end implementation of ideas rather than learnings only. Looking for an opportunity to work in a challenging environment to prove my skills and utilize my knowledge & intelligence in the growth of the organization.
Resume
Experience
Apr 2020 - Present
Towards Data Science
Contributing Technical Writer
(Self-employed)
• Researched machine learning and data science industry related topics (combining online resources and studies).
• Learned the working and functionalities served by that specific concepts using code-snippets and examples.
• Transformed the learnings into executable actions so that concept becomes the reality and monitor the implementation.
• Prepared well-structured & customizable drafts and expressed the learnings through the article accordingly.
• Co-ordinated with editing team for approval and published 10+ articles in Towards Data Science publication.
Jan 19 - Feb 19
One Spot Marketings
Intern
• Developed new models for the E-Commerce platforms using wordpress.
• Provided administrative support for the marketing department.
• Fulfilled all data science duties for a high-end capital management firm.
Jan 18 - Mar 18
I3 Concepts, Pune
Web Development Intern
• Designed new websites using bootstrap framework.
• Worked on the wireframing tools and designed project architectures.
Education
2016-2020
Shri Sant Gajanan Maharaj College of Engineering, Shegaon
BE - Bachelor of Engineering
• Computer Science & Engineering
• CGPA: 8.78
2015-2016
Keshav Junior Science College, Nagpur
XII (SENIOR SECONDARY)
• Maharashtra State Board
• Result: 84.15%
2013-2014
Keshav High School, Nagpur
X (SECONDARY)
• Maharashtra State Board
• Result: 91.40%
Flask, Django, Dash, Streamlit
85%
Knowledges
Deep Learning
NLP
CNN
Sentiment Analysis
Feature Engineering
Cloud Services
Time Management
Communication
Problem-Solving
Social Networking
Projects
More projects in progress...